Working in summer 4: Placed in Lundby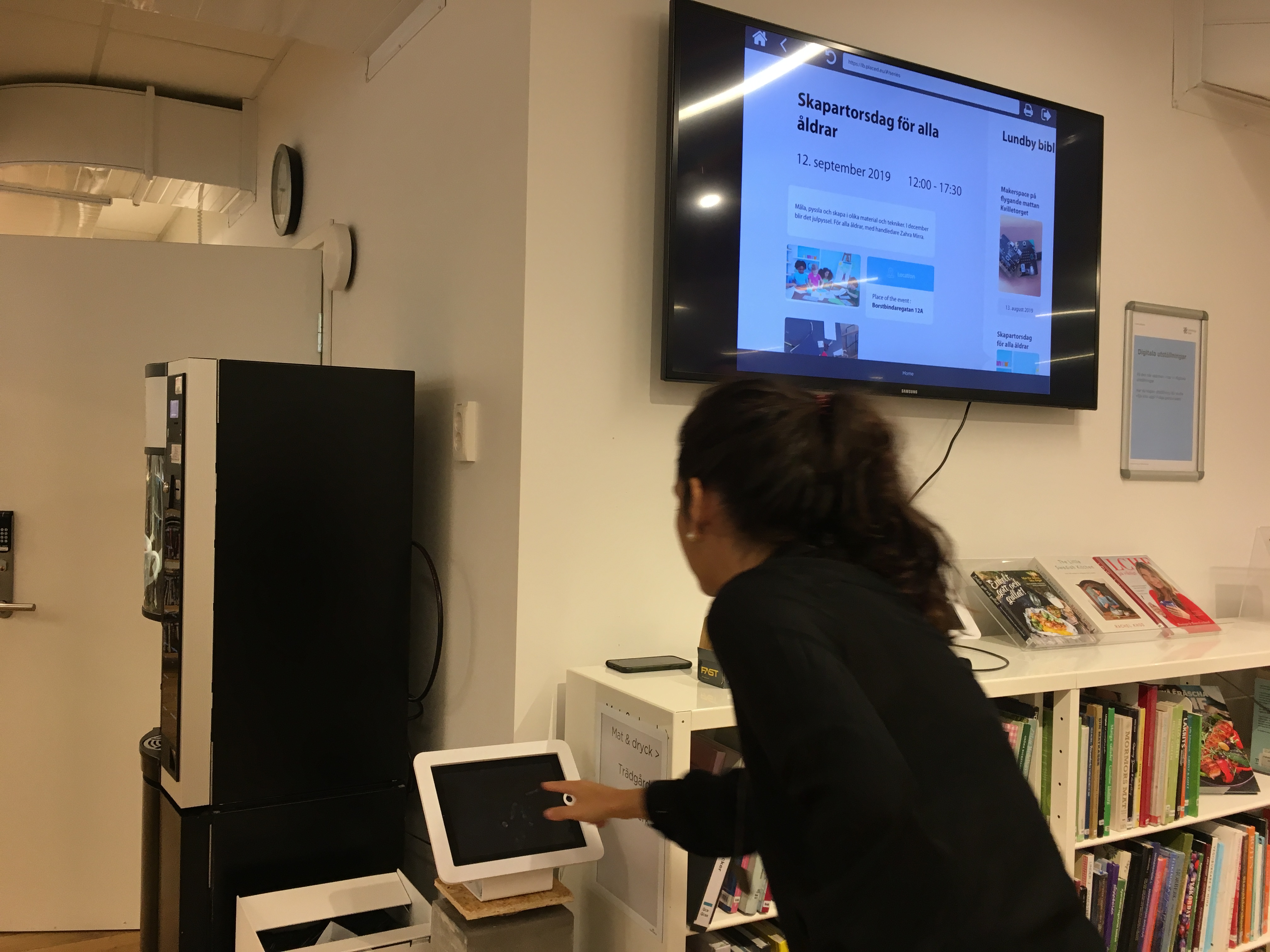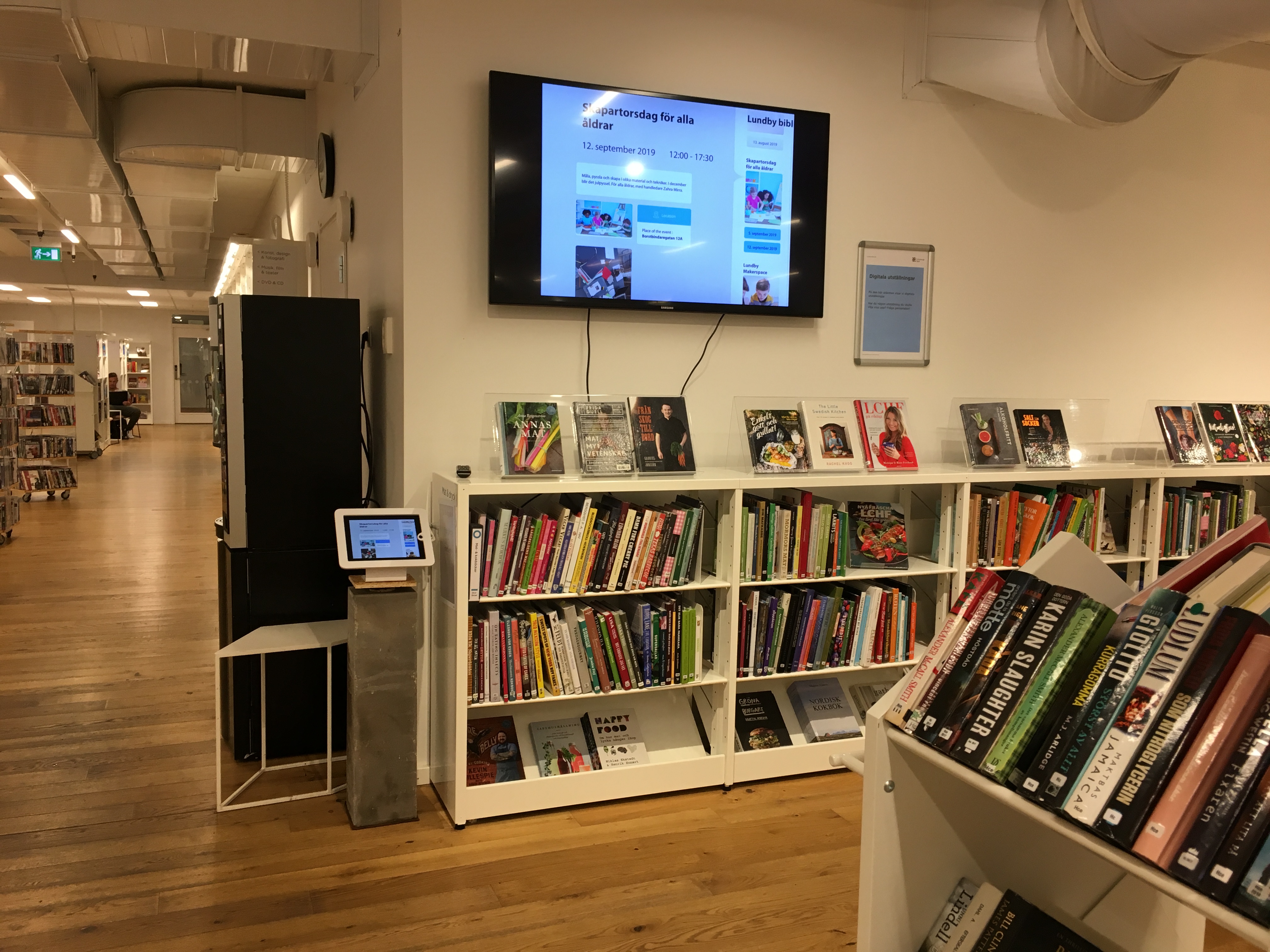 Daisy Yoo, researcher from the Placed Project, has deployed our both prototypes, Explore and Participate in one of our partner institutions, Lundby Library in Sweden. An initial test was planned for a series of activities during summer.
Lundby deployment was based to the setting up of an Ipad, which will be connected to a large public display. This is working well, especially for the Lundby staff, because they can improve the deployment of makerspaces and their creative activities.
Keep on working Daisy!