The PlacedProject presented a research paper at NordiCHI 2018.
During the tenth NordiCHI Conference, our project manager Peter Dalsgaard represented the team with a paper about our research.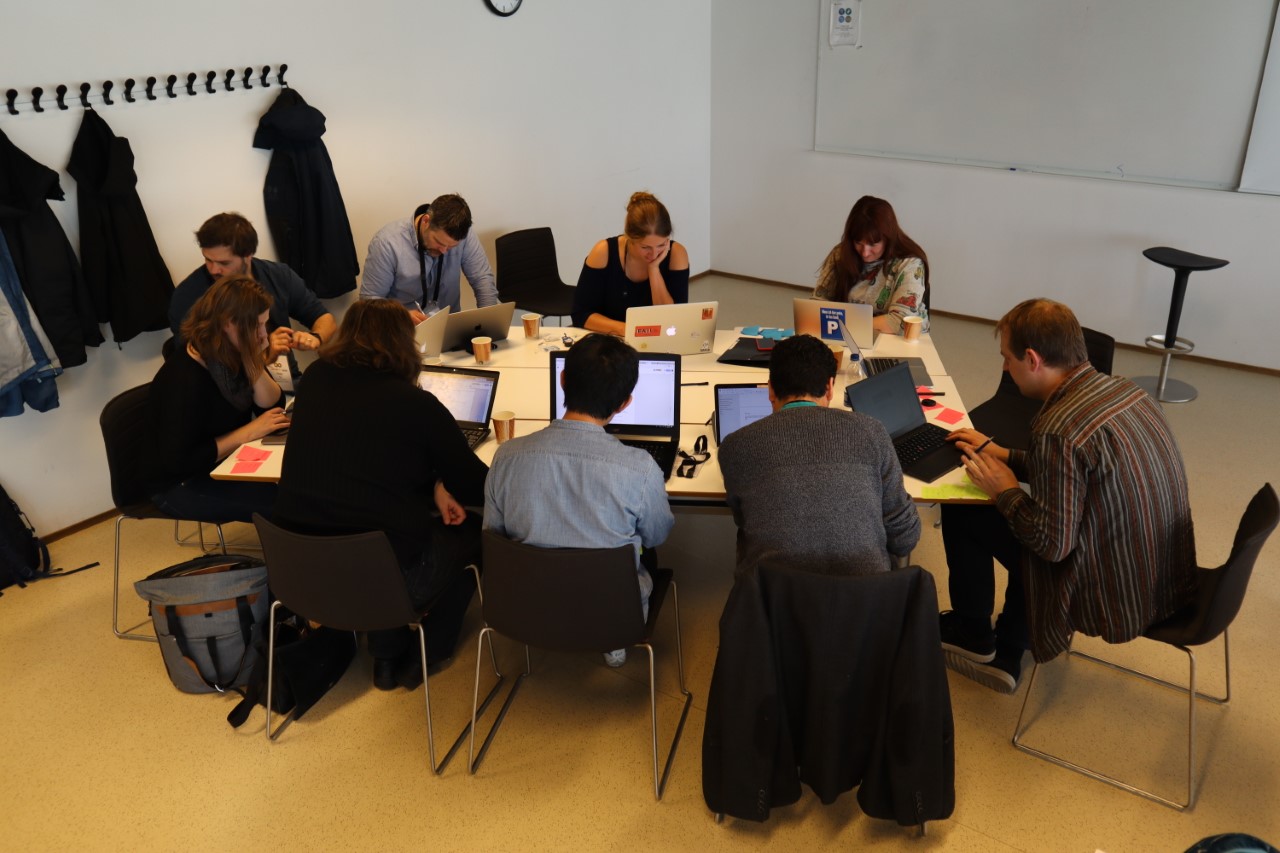 From the first to the third of october 2018, took place the 10th NordiCHI Conference in Oslo, Norway. Dedicated to the academic and industrial research on the interactions between humans and computers (HCI), the theme, this year, of this biannual conference was the « life cycle ». Researchers, designers and educators discussed about the adaption of numeric design for people in the different stages of their life.
Peter Dalsgaard (Aarhus University, Denmark), our PlacedProject manager, represented the PlacedProject team at this conference with a paper based on our reasearch so far. This paper is entitled «Opportunities and challenges for technology development and adoption in public libraries » and was written by Sofia Serholt, Eva Eriksson, Peter Dalsgaard, Raphaëlle Bats, and Alix Ducros. It questions the odds of technology developement in libraries, and how these public institutions can adopt it. It is based on a survey gathering information from the staff and the executives of three european libraries : Dokk 1, the Aarhus University Library, the Lundby Public Library of Gothenburg and the Lyon Public Library, which are partners of the PlacedProject. Their conception of the social role of libraries nowadays led us to discuss the adaptation of libraries to new technology and numeric devices, and to notice that supporting activities can be a way for libraries to catch up to the movement. This paper is a new milestone in the elaboration of our prototypes "Explore" and "Participate".
We thank the NordiCHI Conference for inviting us, and we are glad that our paper was published in the Proceedings of the 10th Nordic Conference on Human-Computer Interaction !
For more information, DOI : doi.org/10.1145/3240167.3240198