PLACED workshop at the NextLibrary congress of 2018 in Berlin.
During the "NextLibrary" congress of 2018, PLACED organised a workshop on our prototype PARTICIPATE, entitled "Participate ! Encouraging and Capturing Knowledge Co-created in Library Events".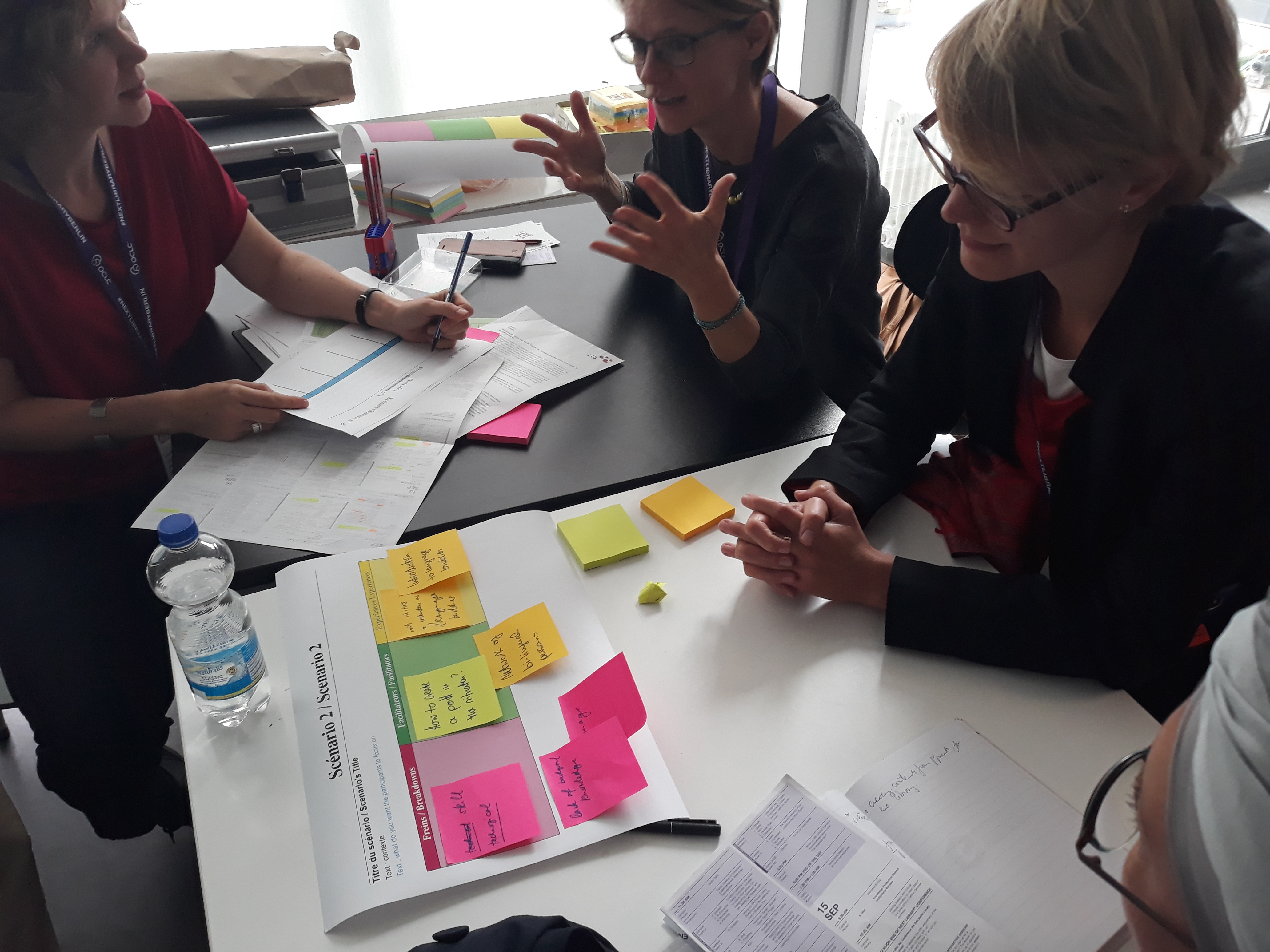 "NextLibrary" was created in 2009 by the Aarhus Public Libraries of Denmark. It gathers researchers, innovators and librarians from more than 1500 libraries and 96 countries around the world to discuss the evolution of public libraries in the 21st century. The "NextLibrary" conference of september 2018 which took place in Berlin, was the second one after Chicago in 2014. During the congress organised by the municipal library of Berlin, the cultural department of the federal state and the Aarhus Public Libraries, researchers and librarians participated in and attended several meetings, demos and exhibitions which had for theme: "Encourage the unexpected !"
The PlacedProject was represented by Melanie le Torrec from the Lyon Public Library, Anya Ernest from the Chalmers University of Technology in Sweden, and Sidsel Bech-Pertersen from the Aarhus Public Libraries in Denmark (Dokk1). They organised a workshop entitled "Participate ! Encouraging and capturing knowledge co-created in library events" to present our prototype "Participate". The librarians debated on specific forms of interaction between the activities and the public regarding the prototype.
We thank the NextLibrary congress for enabling us to present our prototype, and look forward to analysing the information we collected which will allow us to develop "Participate" !