2018 september : Ignite Talk at NextLibrary Festival, Berlin, Germany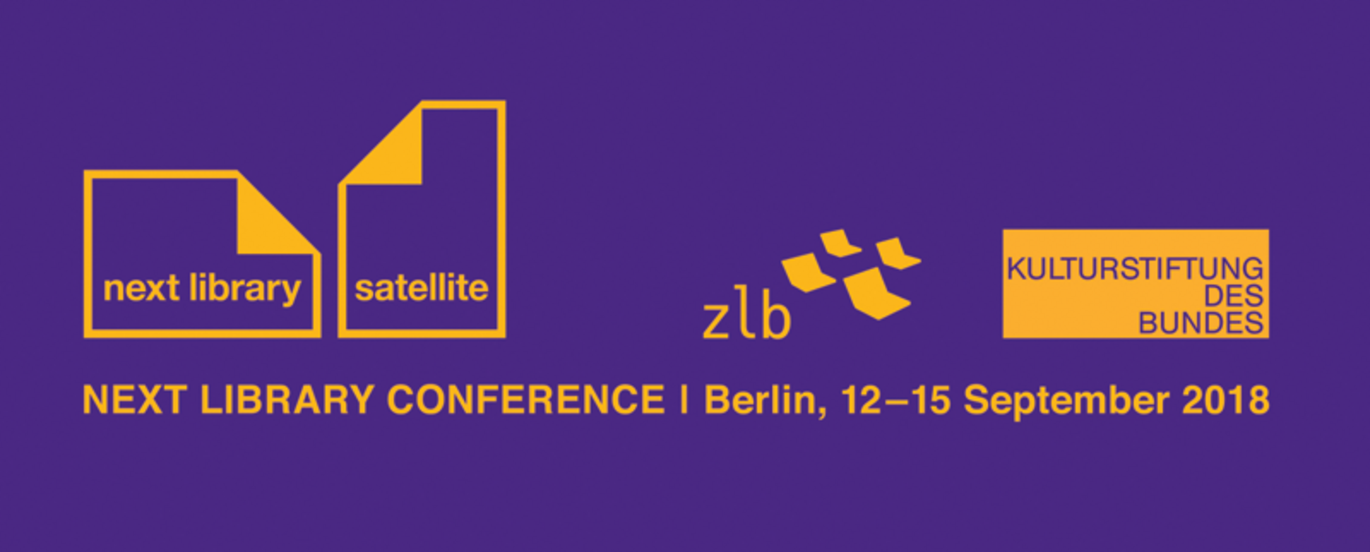 "A NEXT LIBRARY® event is an international gathering of forward-thinking library professionals, innovators and decision-makers who are pushing boundaries and making changes that support learning in the 21st century. Created by Denmark's Aarhus Public Libraries and first presented in 2009, the purpose of a NEXT LIBRARY® event is to look ahead and explore the continuously evolving nature of the public library in the 21st century. "
The PLACED team will attend the Next Library conference happening in Berlin in september 2018.
This year's motto is "Encourage the unexpected". Eva Eriksson and Sofia Serholt (Chalmers University, Sweden), Raphaelle Bats and Benoit Epron (Enssib, France), Melanie Le Torrec (Lyon Public Library, France) and Peter Dalsgaard (Aarhus University, Denmark) will hold a workshop during which they will share insights from developing digital services in France, Sweden and Denmark supporting the knowledge created in the public library space, while at the same time exploring new forms for planning, executing, documenting and archiving activities and events
In this session, they will demonstrate and try out some brand new digital library service, PARTICIPATE, that is currently being developed and deployed in three different countries (Sweden, Denmark and France). PARTICIPATE is a mean to investigate how we together with library partners can engage patrons in new ways in the events taking place at the library. This includes supporting the organizers of events in the planning, execution, documentation and archiving of knowledge co-created in the event. In the workshop participants will re-design events taking place at the library, while discussing the new role of libraries as event makers and how the local community can help create, share and access knowledge.
Registration for the Berlin event will be available from May 2018. The exact date will be announced on the Next Library's Facebook page and in their website's news feed. Stay tuned !